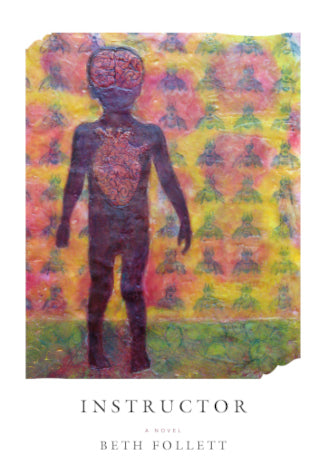 When Ydessa Bloom's husband dies in a Cessna crash in a mid-Ontario lake, she rents a cottage at that lake, without really comprehending why, and stays for three months. There she meets three people who will influence her life dramatically—her landlady, a yoga teacher, and a precocious eight-year-old boy named Henry Rattle.
Years later, at the age of twenty-five and reeling from personal tragedy, Henry seeks Ydessa out once again, and they find themselves alone on the day of the Northeast blackout, drawn into an encounter that will change them both.
In Instructor, Beth Follett magnificently follows the natural tendencies of the human mind to dart and drift, to leap and eddy, creating an utterly compelling narrative at once patient and enthralling. Through grief, wonder, and introspection, Instructor captures the fluidity of the self, carrying readers away in the current of Follett's inescapable prose.
The Miramichi Reader's 'The Very Best!' Book Award, Fiction Category-2021
ISBN: 9781550818666 , 9781550818673
Item Publish Date: 2021 / 03 / 01
Measurements: 8 in X 5.5 in X .95 in
Weight: 0.5 kg
Page Count: 248