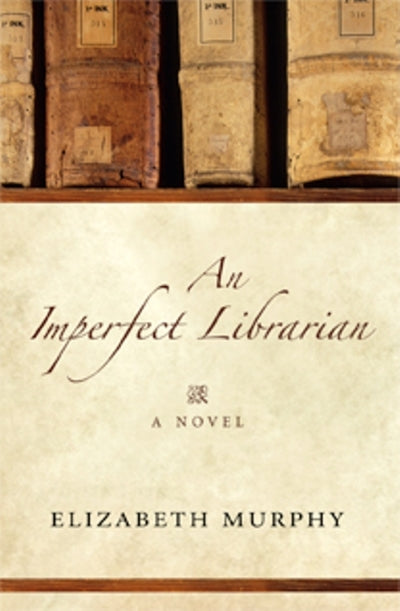 Carl knows more than most how hard it can be to find one's place in an imperfect world. Abandoned by his mother, scorned by his father, cuckolded by his wife, too tall, too naive, too unlucky, even the dogs are laughing behind his back.
Carl has one good thing going for him and that's his friends. They're generous with advice and lessons. Cyril is teaching him how to pass for a Newfoundlander. Edith's got a woman's eye on him. Norah is teaching him how to swim, row and to love again, and Henry's got a plan sure to solve all Carl's problems.
Unfortunately, in Carl's world, lessons are always learned too late and fools pay a lifetime of regret to become an ounce wiser. There is no reward for innocence, no guarantee of trust and no lack of ambiguity. Yet, it's a world where even the most imperfect can claim their share of happiness and where a single day of fine weather can make up for the worst of seasons.
Read about and discuss "An Imperfect Librarian" at
http://imperfectlibrarian.blogspot.com"
ISBN: 9781550812473 , 9781550812725
Item Publish Date: 2008 / 09 / 24
Measurements: NIL
Weight: NIL
Page Count: 264