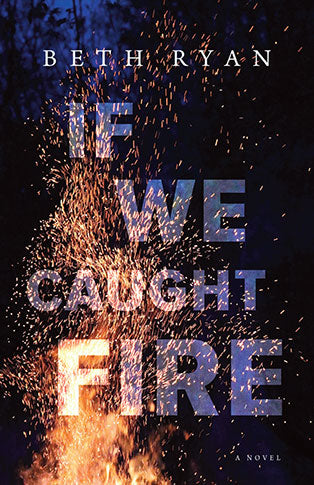 If We Caught Fire brings two families together for a wedding in St. John's, an event that sets off a summer of fireworks in the lives of the people around them.

Edie's calm and contained life is knocked awry when her mother decides to marry a man she met online after just a few months of dating. The groom's son, Harlow, is a joyful adventurer who shows up for the wedding and quickly recruits Edie as his sidekick.

Harlow runs toward risk and adventure with arms wide open, unconcerned about what other people expect from him. Edie plans every step carefully and keeps her dreams small and attainable, even when others encourage her to want more. Over a few months, they develop a connection that defies definition, a situation that leaves Edie queasy with fear and tingly with possibility.

Edie and Harlow (and the rest of their new unwieldy family) do an elaborate dance, trying to discover just what they are to one another. When Edie thinks she's figured him out, Harlow reveals a depth and darkness she didn't see coming. By Labour Day, they've created connections, tested boundaries, and found they've come together and apart in unexpected ways.

ISBN: 9781550819670 , 9781550819687
Item Publish Date: 2023 / 04 / 15
Measurements: 8.5 in X 5.5 in X .75 in
Weight: 0.05 kg
Page Count: 224