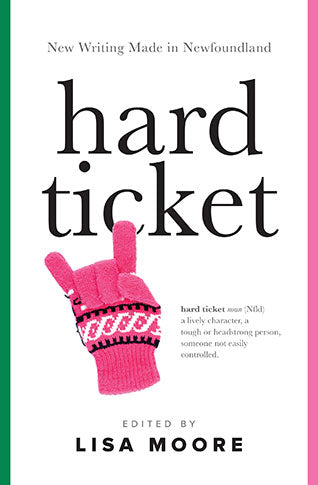 hard ticket noun (Nfld) a lively character, a tough or headstrong person, someone not easily controlled.
Hard Ticket showcases some of the most exciting writers in Newfoundland. Selected by critically acclaimed author Lisa Moore, these previously unpublished stories highlight the charged and magnetic work of Newfoundland's next generation of literary trailblazers.
Contributors to the anthology include Bridget Canning, Matthew Hollett, Jim McEwen, Michelle Porter, Olivia Robinson, Heidi Wicks, Xaiver Campbell, and others.
ISBN: 9781550818277 , 9781550818284
Item Publish Date: 2022 / 08 / 31
Measurements: NIL
Weight: 0.5 kg
Page Count: 184